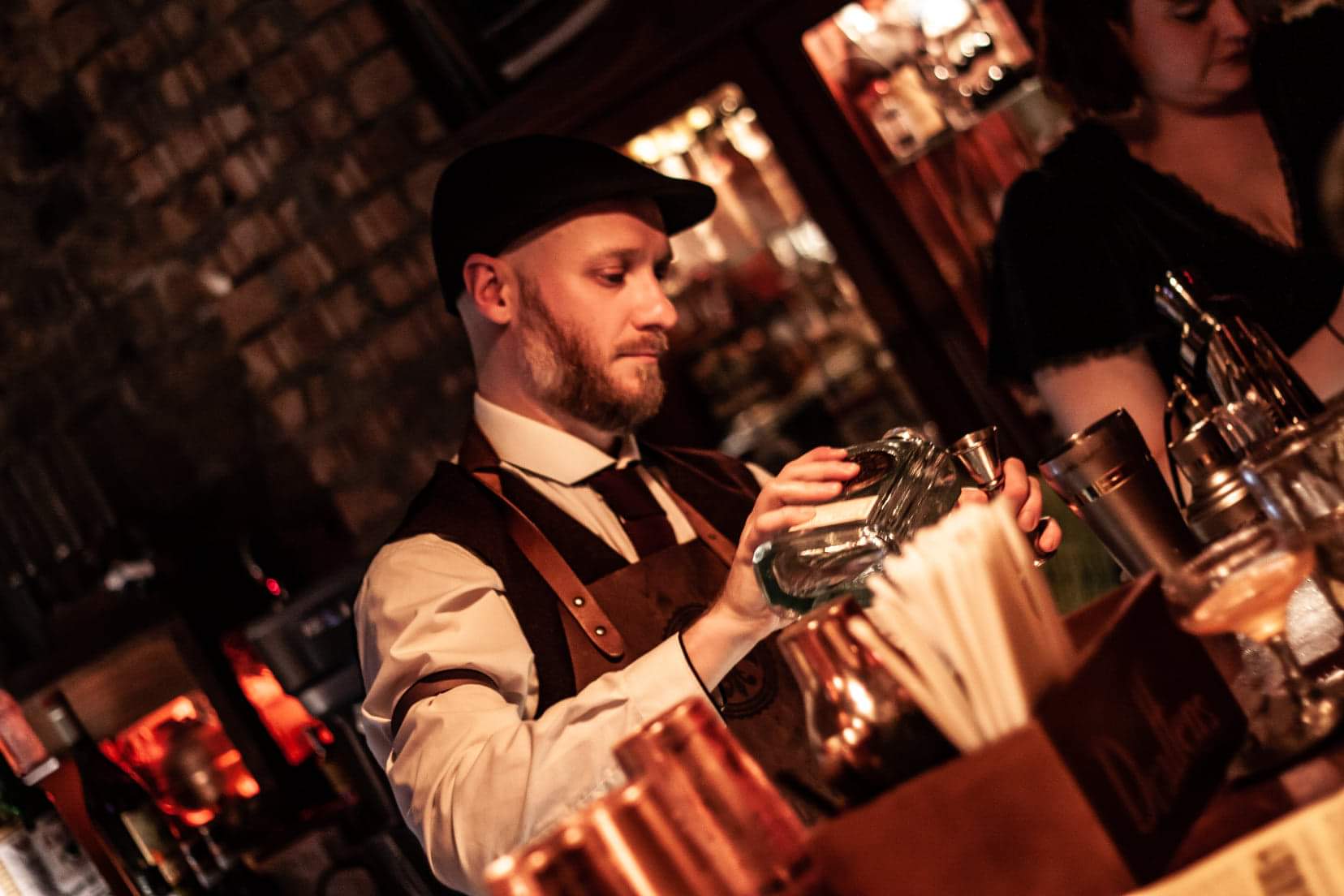 Favourite Summer Cocktails
Okay, it doesn't seem like our favourite bars, pubs and restaurants are going to be open for a little while longer; but it also doesn't seem like that's stopping anybody from enjoying a good drink at home!
Luckily the weather has been amazing during lockdown, and we're keeping our fingers crossed for more sunshine to come.  We've teamed up with three industry professionals to hear about their #1 summer cocktail to get your tastebuds warmed up for those refreshing sips in the sun.
Wil (Bar Biccari & The Prosecco Bar / Two Seven Club)
Our first aficionado to offer a tantalizing recipe is Wil. As a Director of Bar Bicarri & The Prosecco Bar in Horbury, and co-owner of Two Seven Club, he knows a thing or two about delicious drinks. Here's his take on the classic Sgroppino…
This is my number one because it screams summer and classic Italian spritz. A beautiful mix of lemon sorbet, Italicus liquor and topped with prosecco. What's not to love? It takes me back to some great days in Italy with my wife and family.

Recipe:
20ml Italicus Liquor
Top with prosecco
Add one scoop of lemon sorbet
Garnish with lemon zest

Chris (Jonny Cocktail)
You may recognise Chris if you follow us on social media, as he and his wife Sarah celebrated their wedding with us back in 2018, and we're always posting their amazing photos! Not only that, but Chris works for mobile bar supplier Jonny Cocktail, known for their bombastic, eye catching and mouthwatering concoctions. Chris has gone for an aptly-named English Country Garden…
Each ingredient compliments the next; the freshness of the mint, the sweetness of the apple & elderflower and the lime juice that cuts through it all. This tall cocktail barely touches the sides, and before you know it, I've gone through 10. It is the perfect summer drink. Perfect for garden parties, perfect for beach parties, perfect for sitting in the sun with not a care in the world.
Recipe:
Add to a highball glass;
50ml gin
25ml St Germain elderflower liqueur (or Monin elderflower syrup)
15ml lime juice
5-6 mint leaves
Add ice
Top with cloudy apple juice and a slice of cucumber to garnish

Lee (Sandinista Group / Smokestack)
If you work in the bar industry, chances are you've heard of Lee. A legend in his field, he is current Business Development Manager of Sandinista Group and is former GM at Smokestack in Leeds. Add to that his accolades including winning the Southern Showdown Global final, El Dorado and Buffalo Trace UK finals, and you have a serious cocktail maestro. Lee was even brave enough to step in the ring for the IBE charity boxing event back in November! You'd need a stiff drink after that…
What I drank all last summer and plan on doing the exact same this year is Suze & tonic. Suze is a French aperitif which is loaded with gentian, an ingredient most people would have experienced in Aperol. It dries out an otherwise sweet product and adds an abundance of flavour. Suze is also low ABV (15%) which for summer day drinking is perfect! It's a simple pairing but when the sun is shining, I tend to opt for refreshment over complexity. Because of its slight sweetness I tend to pair with a bitter lemon/lemon tonic.

Recipe:
50ml Suze
Top with Double Dutch Double Lemon or Fever Tree Lemon Tonic
Serve in a highball/Collins glass with plenty of ice
Garnish with a slice of lemon.