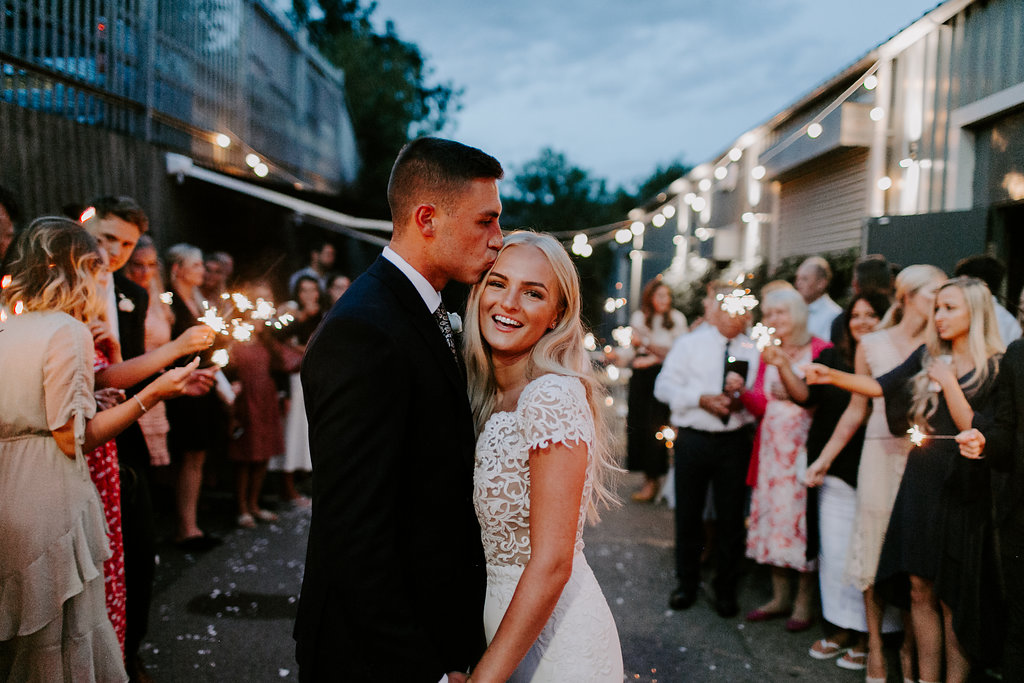 Photography at New Craven Hall
One of the most common questions we get asked at viewings is 'Where do we take photos?'
Our industrial aesthetics and surroundings are something we fully embrace, and for our couples it adds to the allure of the venue.  We understand that many people may struggle to fully envisage their big day photography in a less traditional environment, but over the years we have had some incredible photographers take full advantage of this, and create some truly unique visual memories. Here's our guide on how to get the best out of your photography at New Craven Hall.
Lighting & Ambience
Our warm lighting, creating a cosy and contemporary atmosphere inside the venue, always receives compliments. We often have feedback about the 'wow factor' our guests experience on walking into the space, and great photography will capture this perfectly.
The Yard & Surroundings
A creative, imaginative photographer might see our outdoor area as a bit of a playground! Forget lakes, fountains and blossom trees; the best photographers can't wait to get their teeth into the curious fences, imposing metal shutters and striking walls that offer themselves up around us – we are an industrial venue after all! But if you're after something a bit leafier, fear not as there are some green spots in the immediate area to make use of.
Light It Up!
If you play with fire… you'll get an amazing photo out of it! The more adventurous among our couples have opted for pyro-based shots including sparklers, flares and even fire breathers. This is a guaranteed way to get some wedding photography that will stand out from the rest!
The Details
An important part of wedding photography is not just snapping the happy couple and their guests, but capturing the finer details of the venue itself. The couple and their suppliers have worked hard to create the perfect-looking day, and photographs of things like centrepieces, the table plan, order of the day and any special decorations they have used will be much appreciated and cherished after the big day.
How can we help?
Some photographers may request to visit the venue in advance, so they can get a true sense of the space and feel for the venue, and this is something we would always recommend. If you have any questions about photography at New Craven Hall, we are always happy to help and advise.