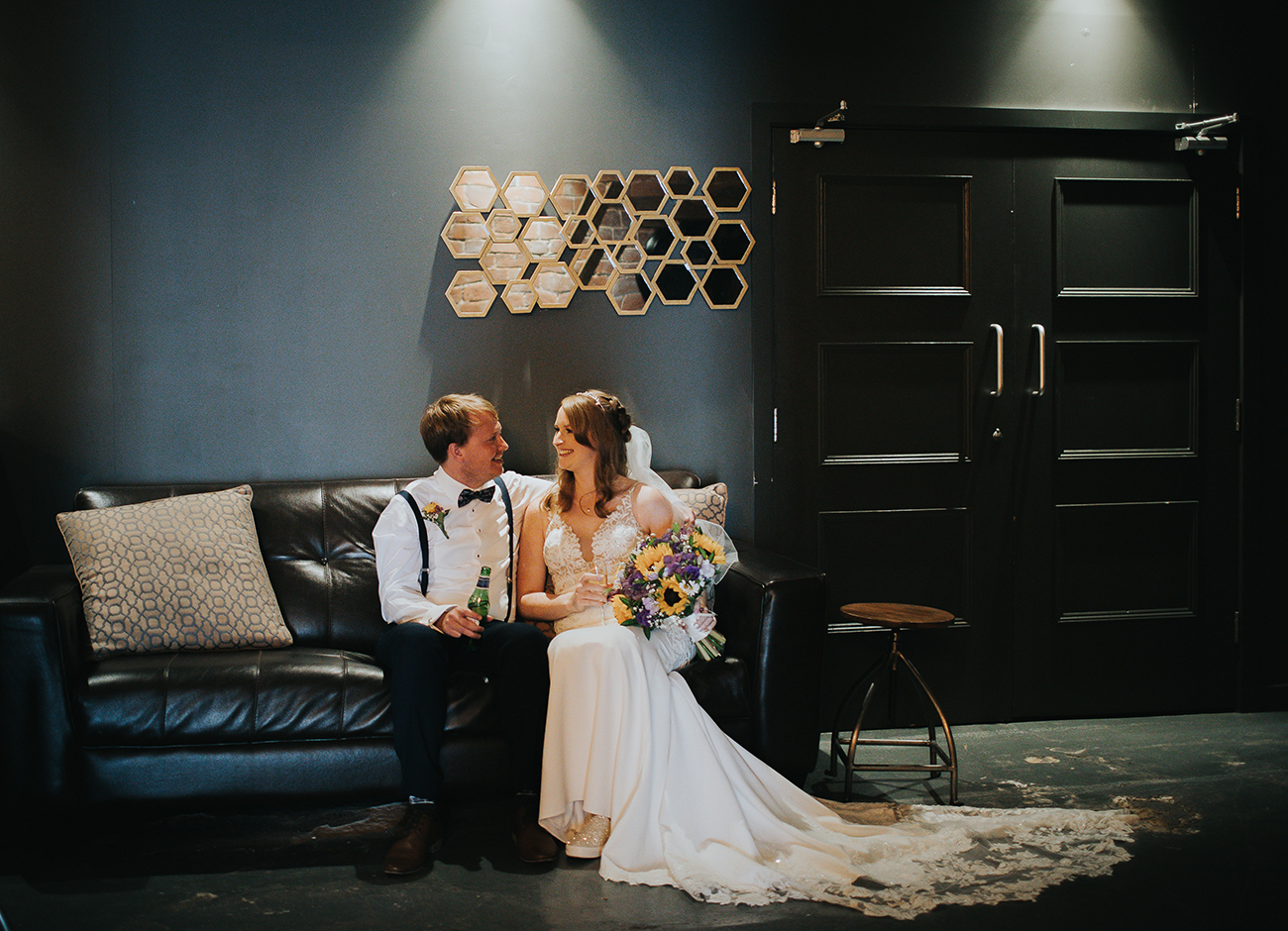 Real Weddings – Kirsty & Ben
Intimate, covid-secure weddings at NCH
After our last full wedding back in February, if someone had told us the next time someone would exchange rings at New Craven Hall would be in September, they'd have been laughed out of the room. However, that has been the reality for all venues, caterers, entertainers, and all manner of suppliers this year. Suffice to say it has been a challenging one for everybody, not least the thousands of couples who have had to rearrange, reschedule, and make last minute plans.
Our spirits were lifted, however, when we held our first Covid-secure wedding at the start of this month for the gorgeous Kirsty & Ben, along with some of their closest family and friends.
While they had rescheduled their reception and evening celebrations to 2021, like many couples Kirsty & Ben simply couldn't wait to get married! We are blessed with plenty of space in our Main Hall, so allowing for socially distanced ceremony seating, with standing room and bar tables for the drinks reception, was no problem.
It was a lovely, intimate afternoon enjoyed by all in attendance, as well as those watching via live stream courtesy of Your Story Films. It reminded us all that people can get through the most difficult challenges and still come out smiling!
The Cosy Package
For those couples who have been inspired to go ahead and tie the knot this year, we are now offering our brand new Cosy Package for up to 15 guests, exclusively for 2020 weddings. Whether you would like a ceremony only, a drinks reception or even a wedding breakfast, get in touch and we'd love to chat about your plans.
Images by Emily Green Photography